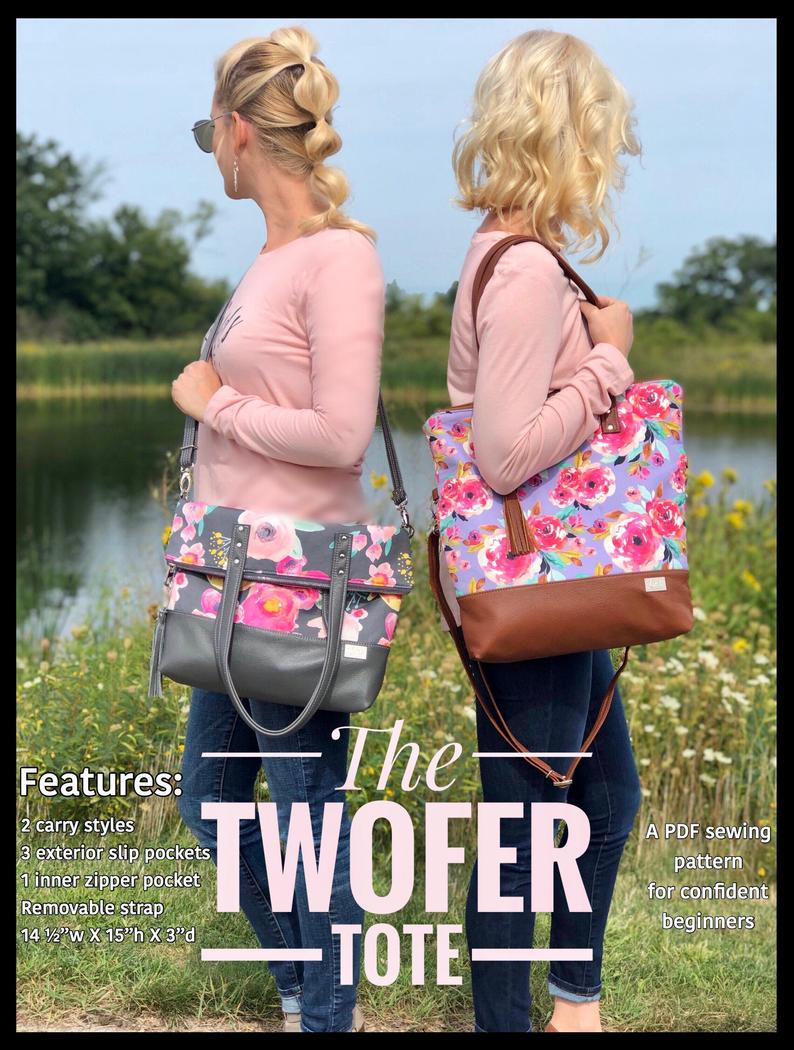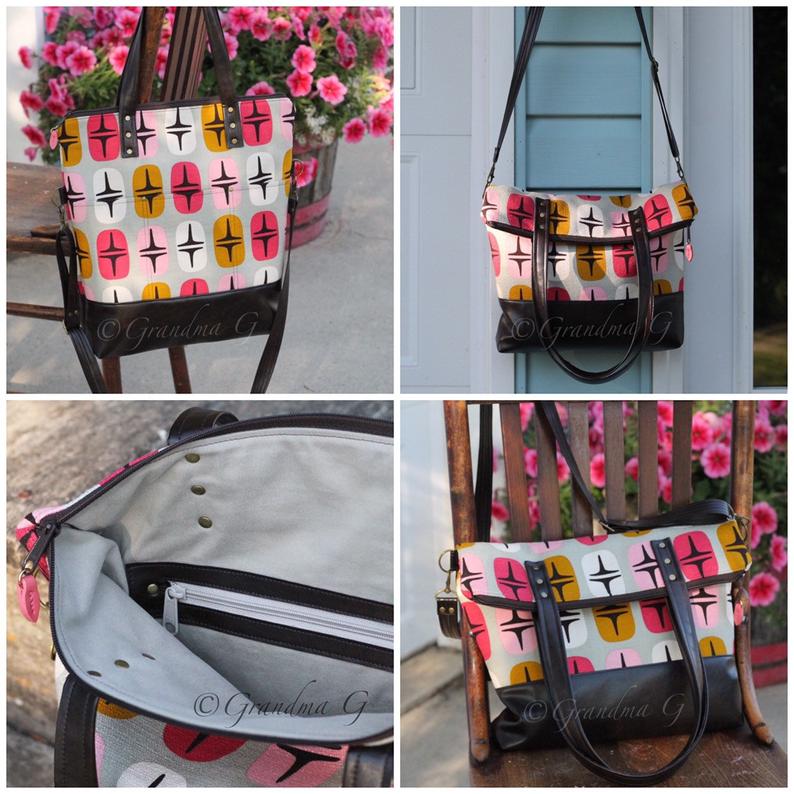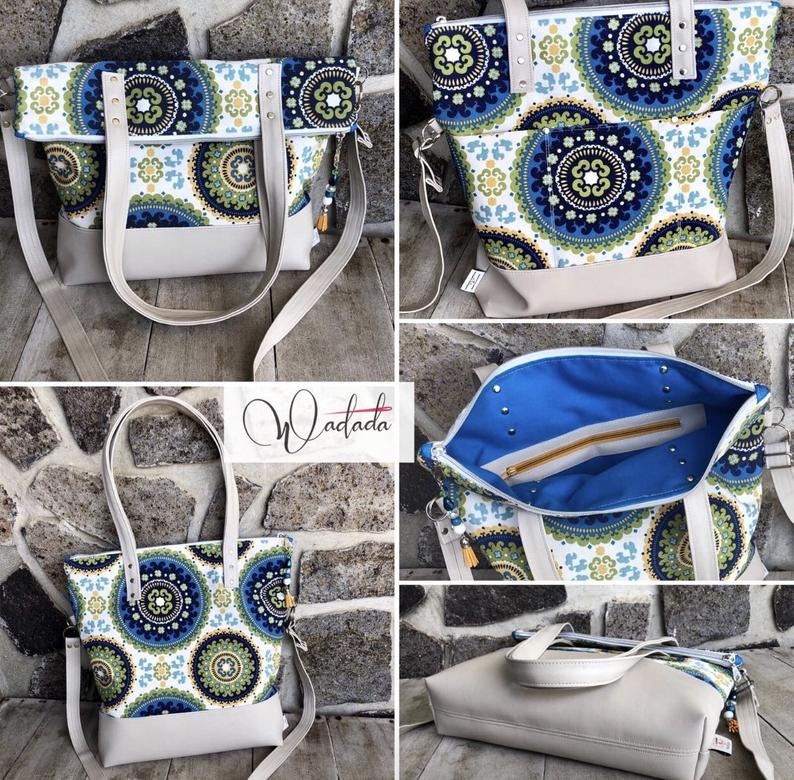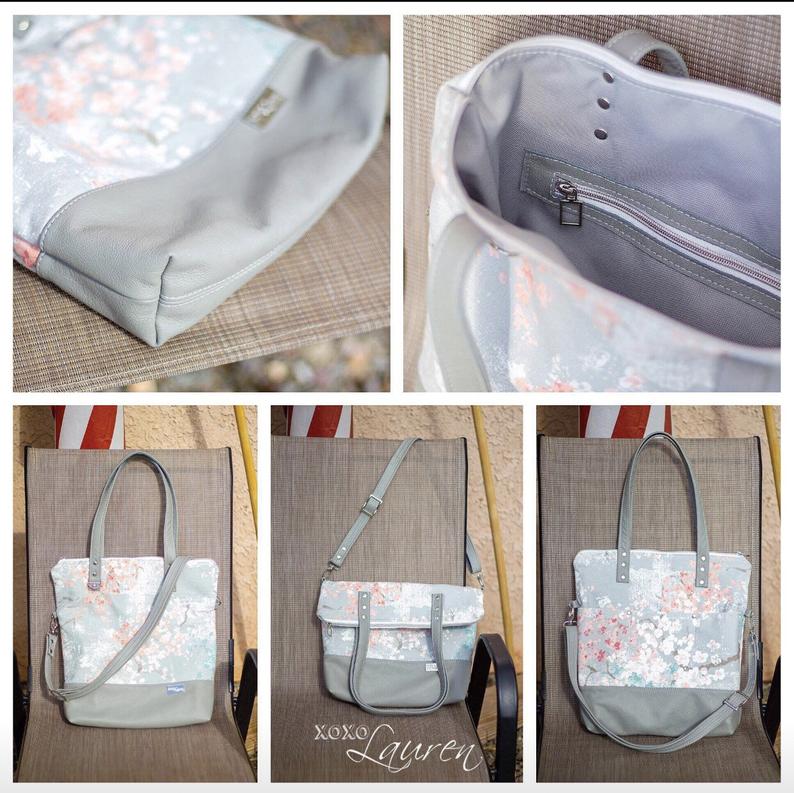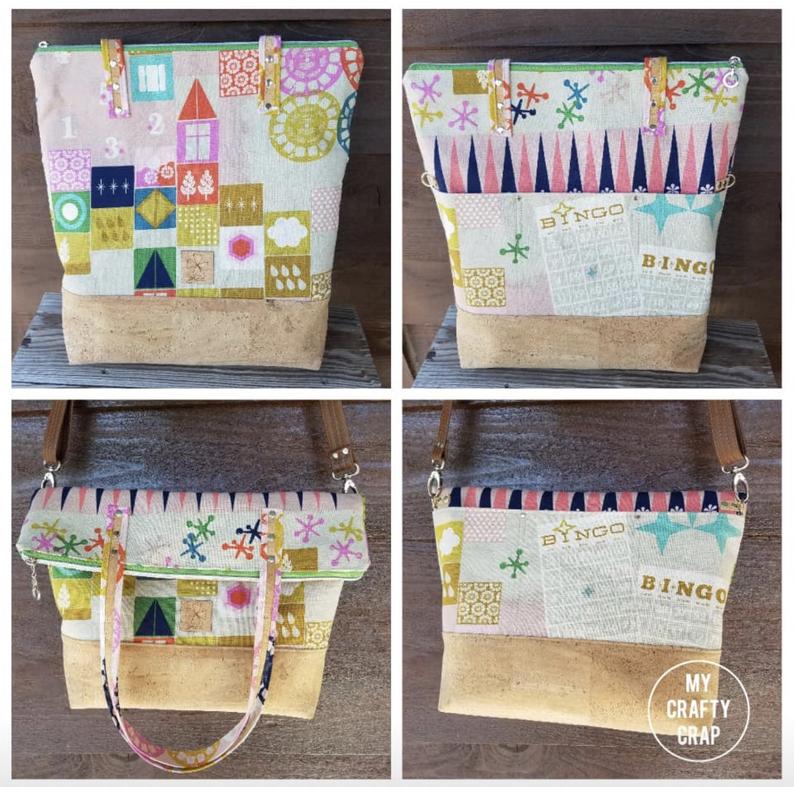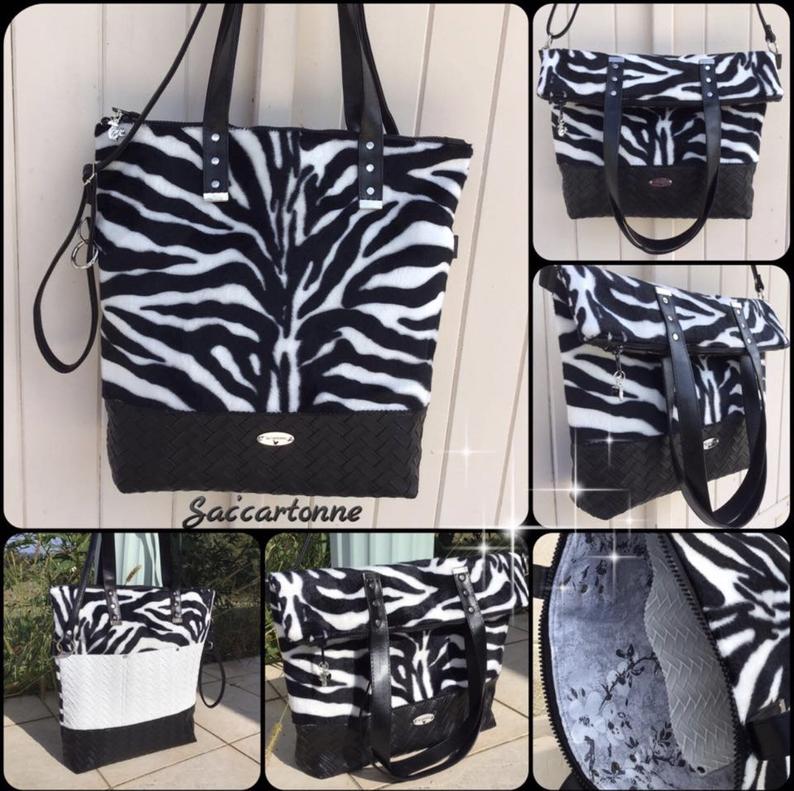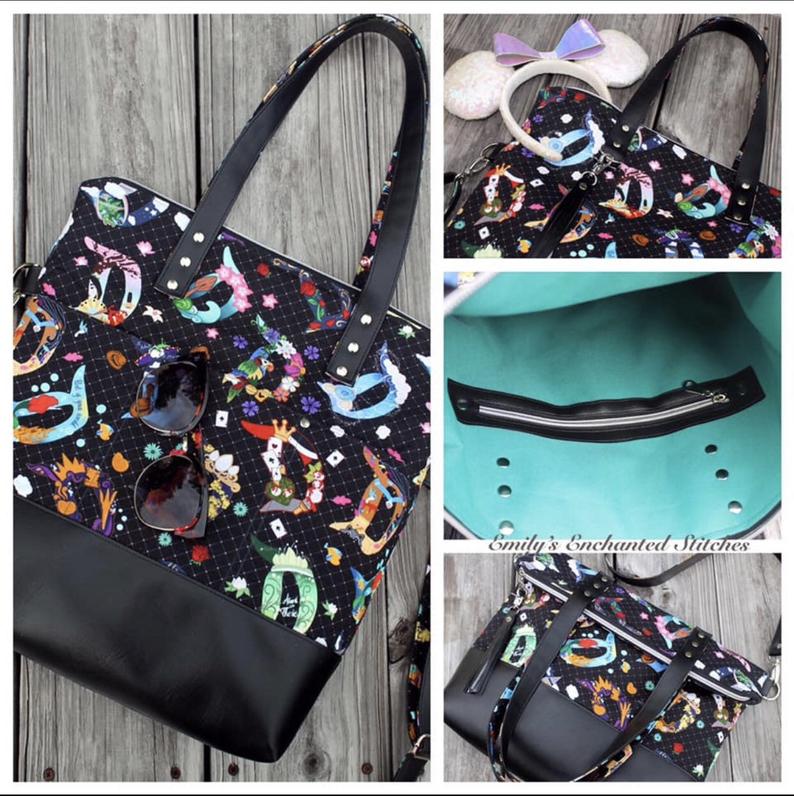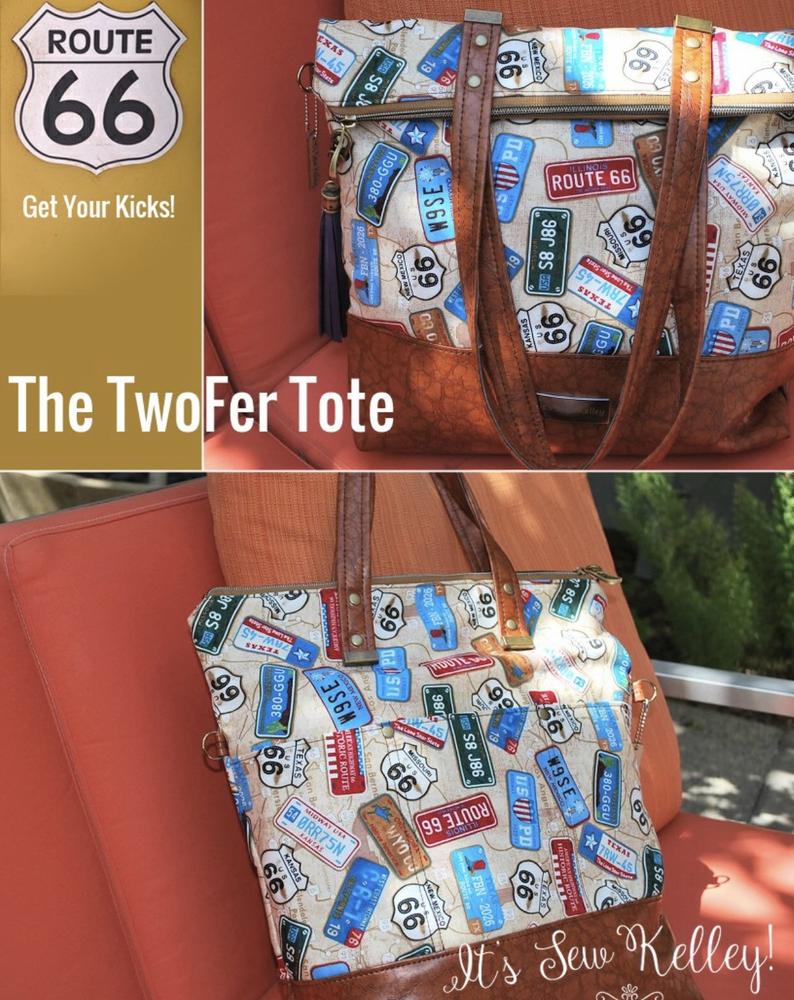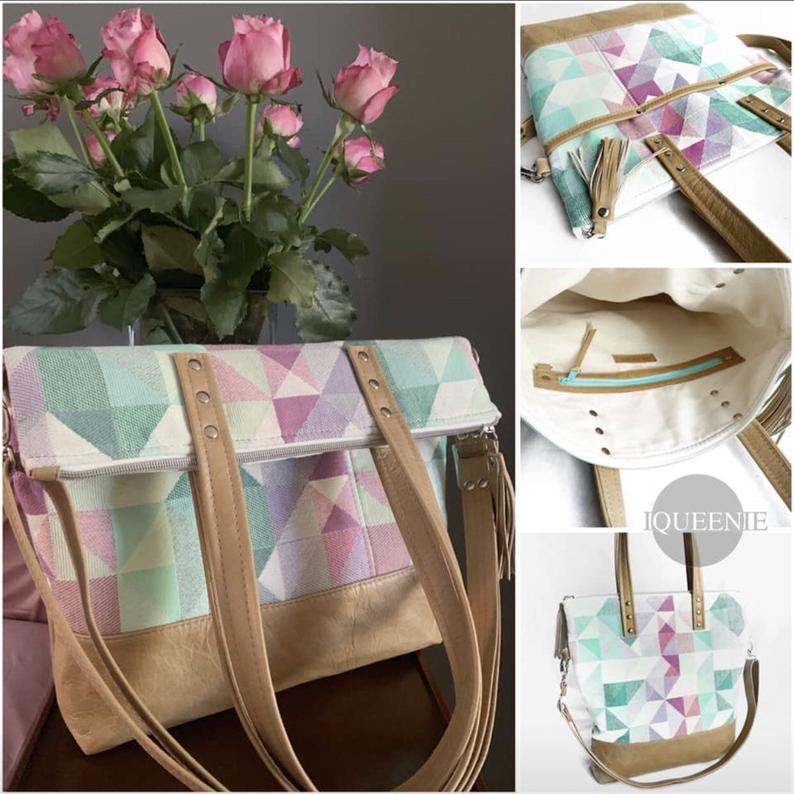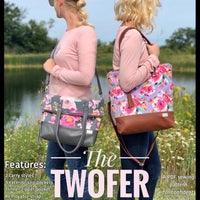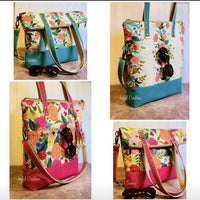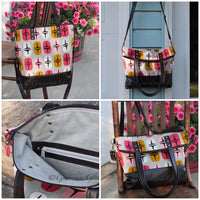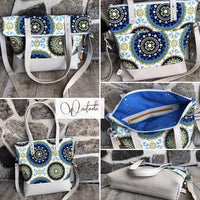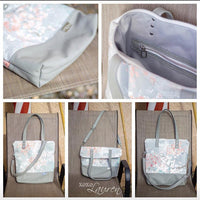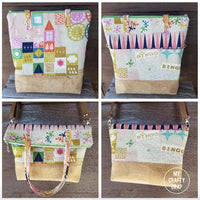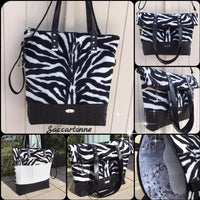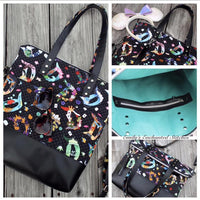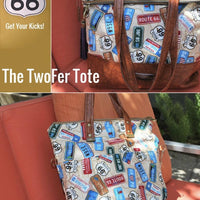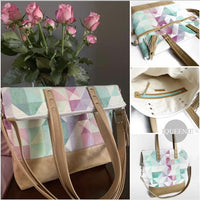 Twofer Tote PDF Sewing Pattern (includes A0 Files and video!)
This listing is for a DOWNLOADABLE PDF pattern only! You are NOT buying a completed bag. If you want to make your own Twofer Tote, you're in the right place.  By purchasing this pattern Linds Handmade LLC grants the purchaser a non-exclusive, non-transferable, simple right of use license to use the sewing pattern for personal or limited commercial use.  The rights to reproduce, publish or distribute the sewing pattern in whole or in part, to allow third parties to use it, to edit it or to change it in any form is strictly prohibited. Commercial use is limited to individual brand sales and is prohibited for mass production or manufacturers.

With this purchase, you will receive an instant download PDF pattern with detailed pictures and step by step instructions on how to make your own 2-in-1 bag that goes from shoulder tote to fold-over cross-body with a quick switch in carrying positions. This pattern is for the confident beginner, and although it is written to be made using a light-weight leather, we have included instructions to use vinyl or cork as well. This pattern as written, can be made on most domestic machines. We've included dozens of pictures to accompany each step, as well as cutting measurements if you prefer not to print out any of the pattern pieces.

Specs: Finished bag is approximately 14 1/2" wide by 15" tall by 3" deep. It has 3 exterior slip pockets, 1 interior zipper pocket, and a removable body strap. As a bonus included in this pattern, there are even instructions on how to make a tassel as well.


To get started, you will need the following supplies:
• 1 yard main fabric (½ yard if using 60" wide fabric
• ½ yard liner fabric
• ¾ yard 60" wide accent fabric (vinyl/cork/leather-includes straps)
• ½ yard fusible fleece
• 3 yards 20" woven interfacing (*optional)
• (1) 1" strap adjuster
• (1) 1" rectangle ring strap keeper ½" wide (*optional)
• (2) 1" swivel clasps
• (2) 5/8" D rings
• (1) 1" D ring (*optional)
• (1) 18" #5 zipper (zipper tape and pull preferred but not required)
• (1) 10" purse zipper
• (21) 8mm or 9 mm double cap rivets & setting tool (have a variety of sizes on hand due to different thicknesses of folded vinyl/cork/leather)
• Leather hole punch or rotary punch (1/8")
• 1/4" double sided tape
• Rotary cutter and ruler
• Removable marking pen
• Hammer
• Lighter or thread zapper
• Microtex or leather sewing needles.
• 1" webbing cut to 57" (*optional- only if not using accent fabric for strap)
• Leather edge paint, or clear drying glue to finish raw edges (*optional but highly recommended for the vinyl/cork to prevent fraying over time.)
• Wonder clips or something similar.
Be sure to subscribe to our Youtube channel and join our Facebook group "Linds Handmade Designs" to show off your creations!