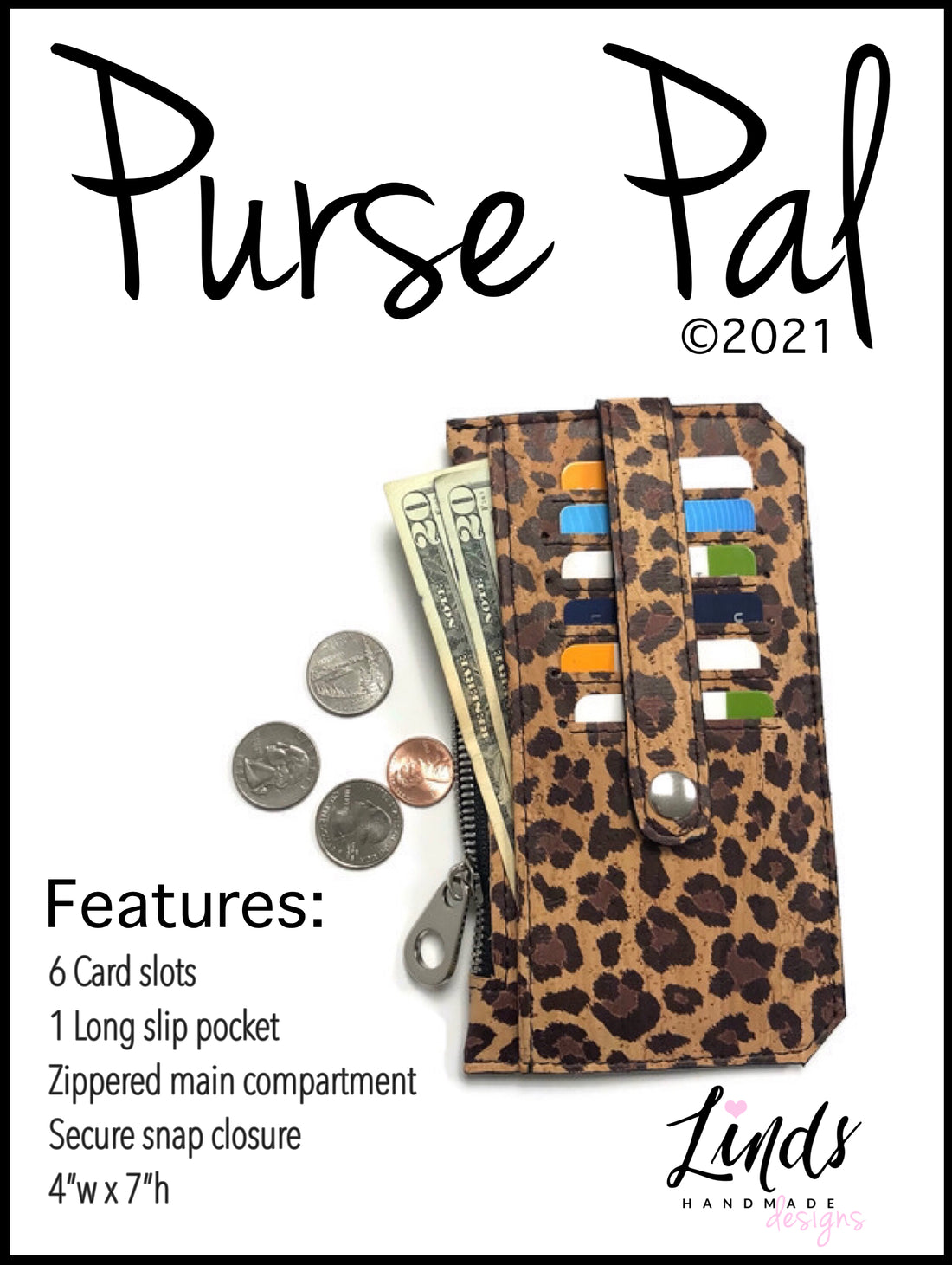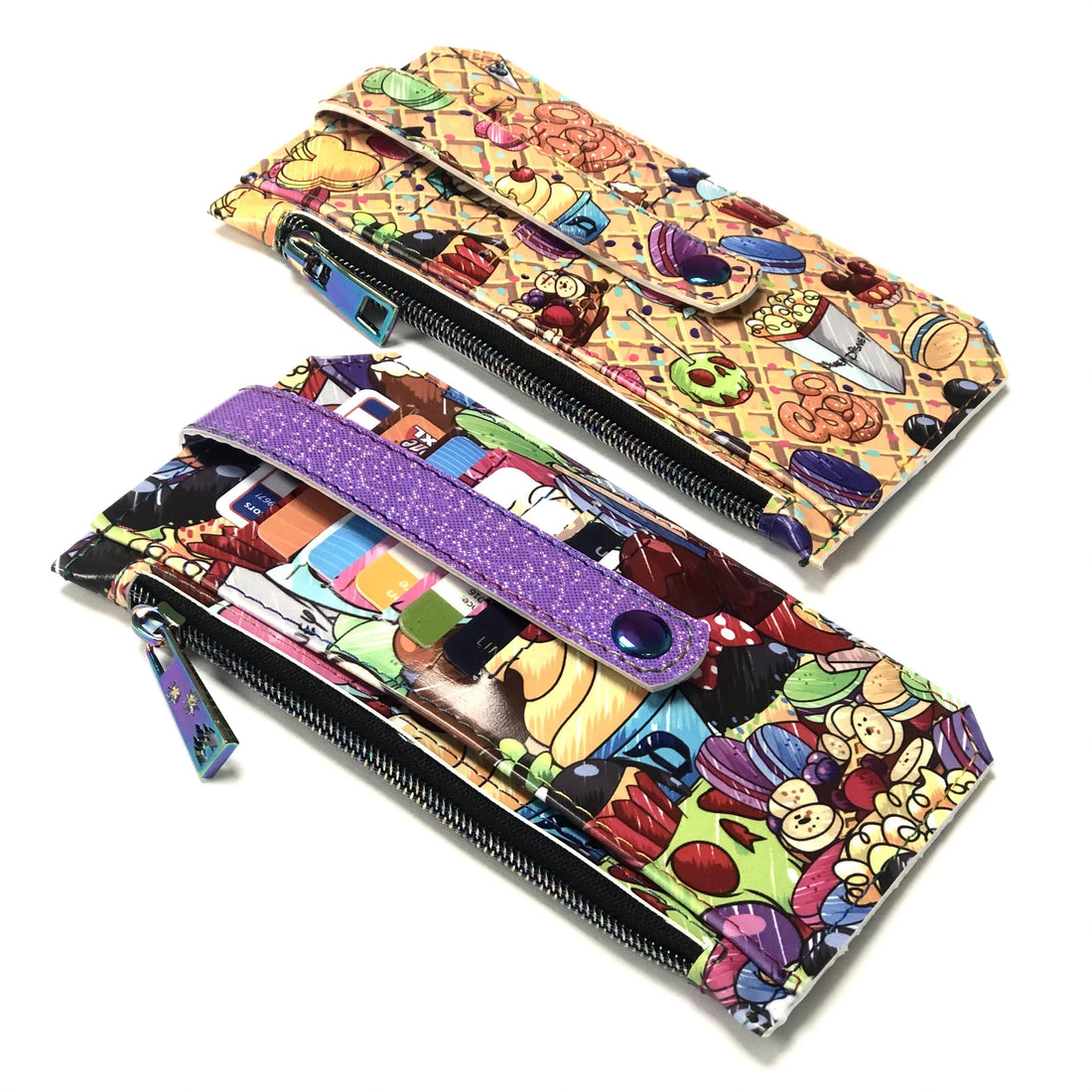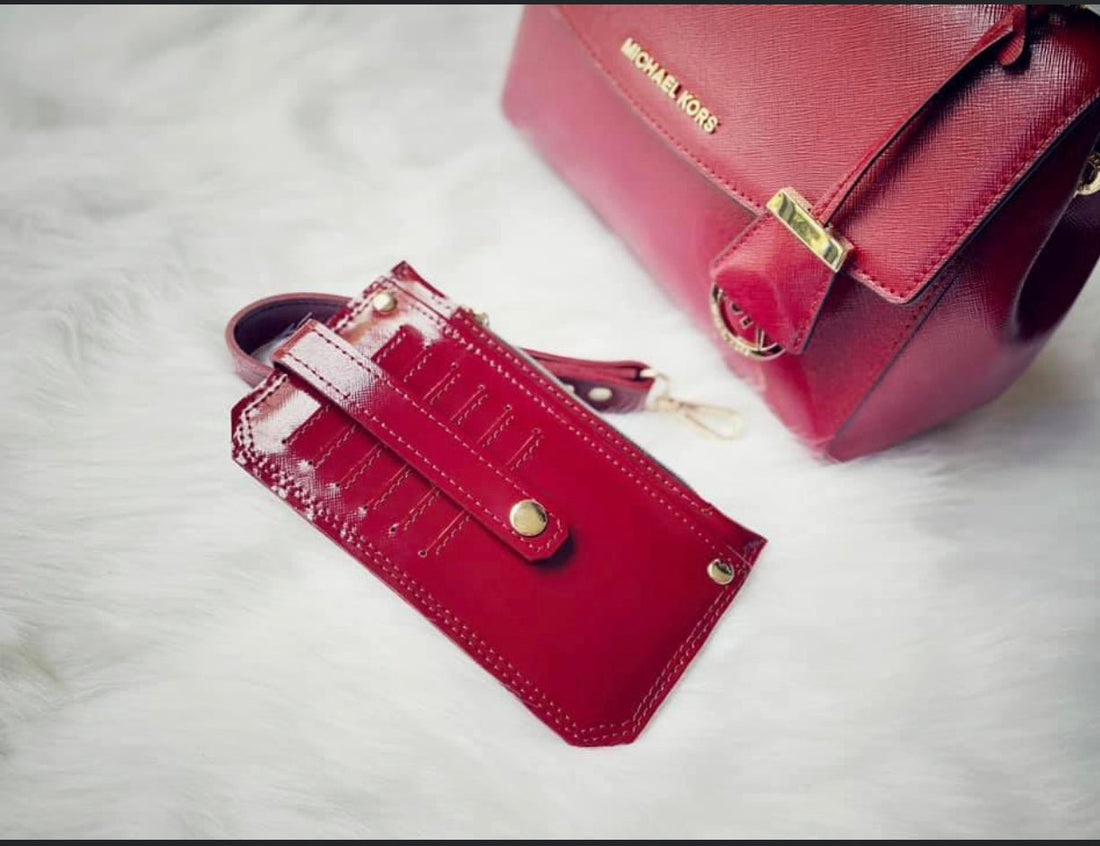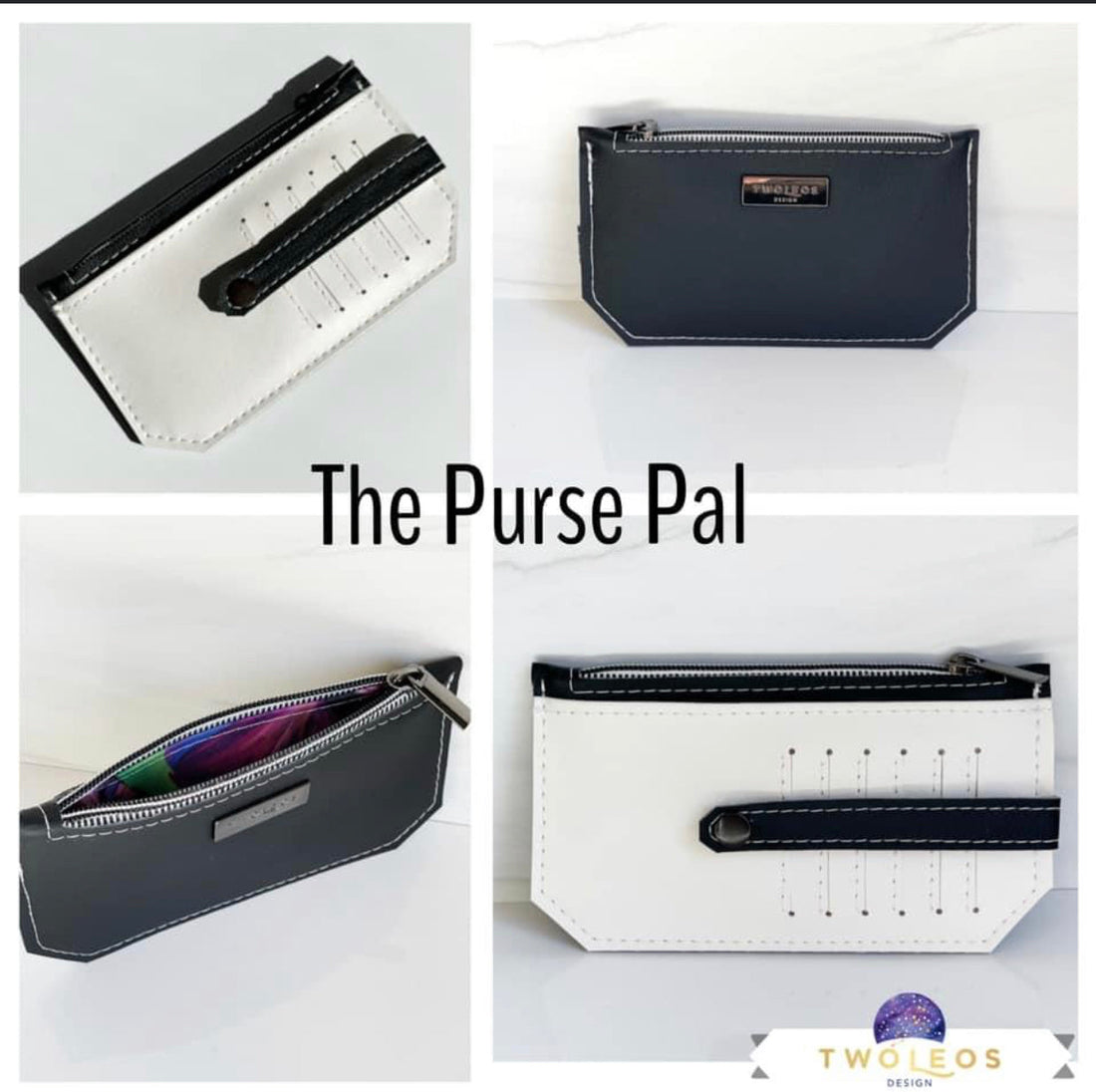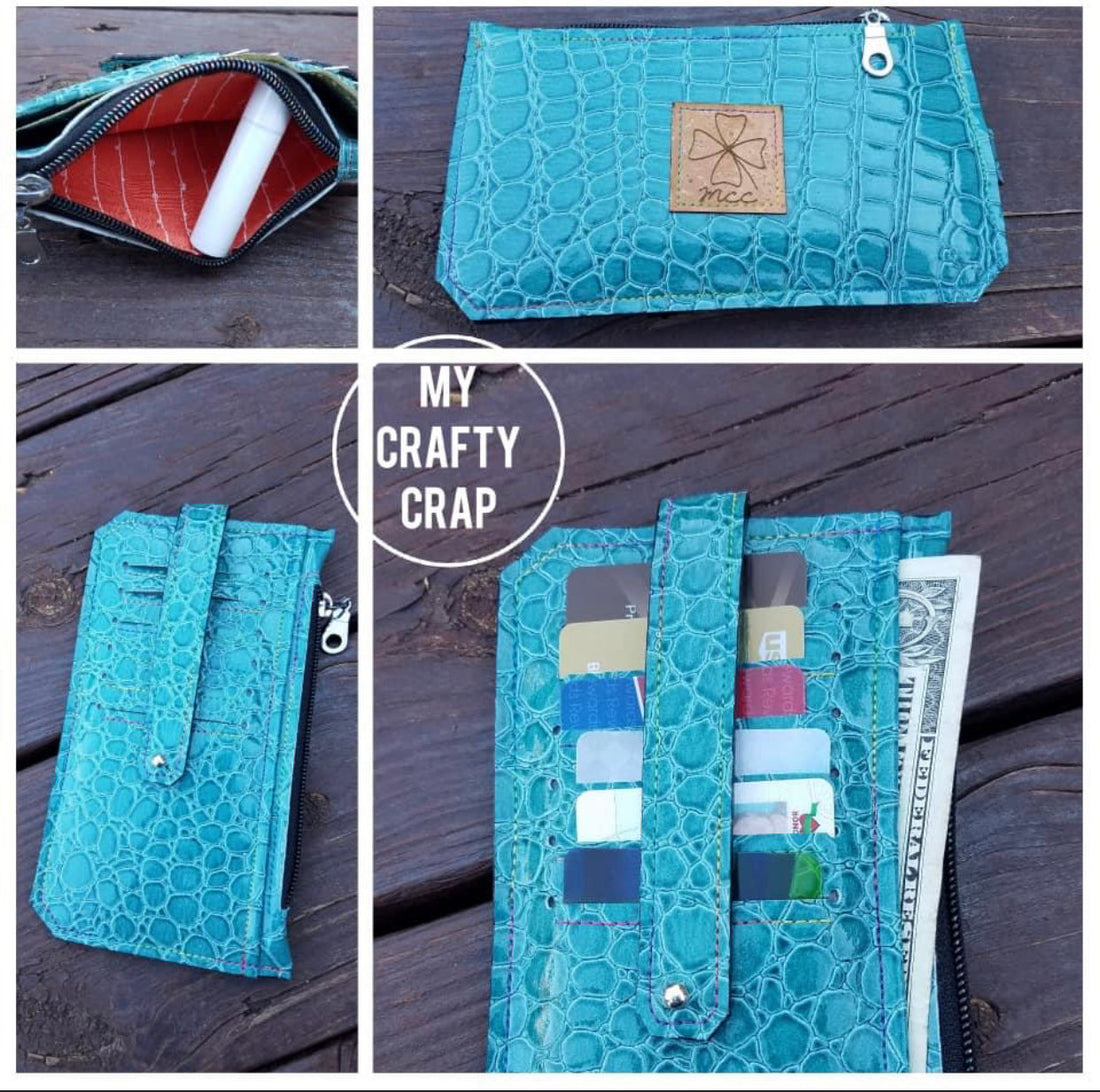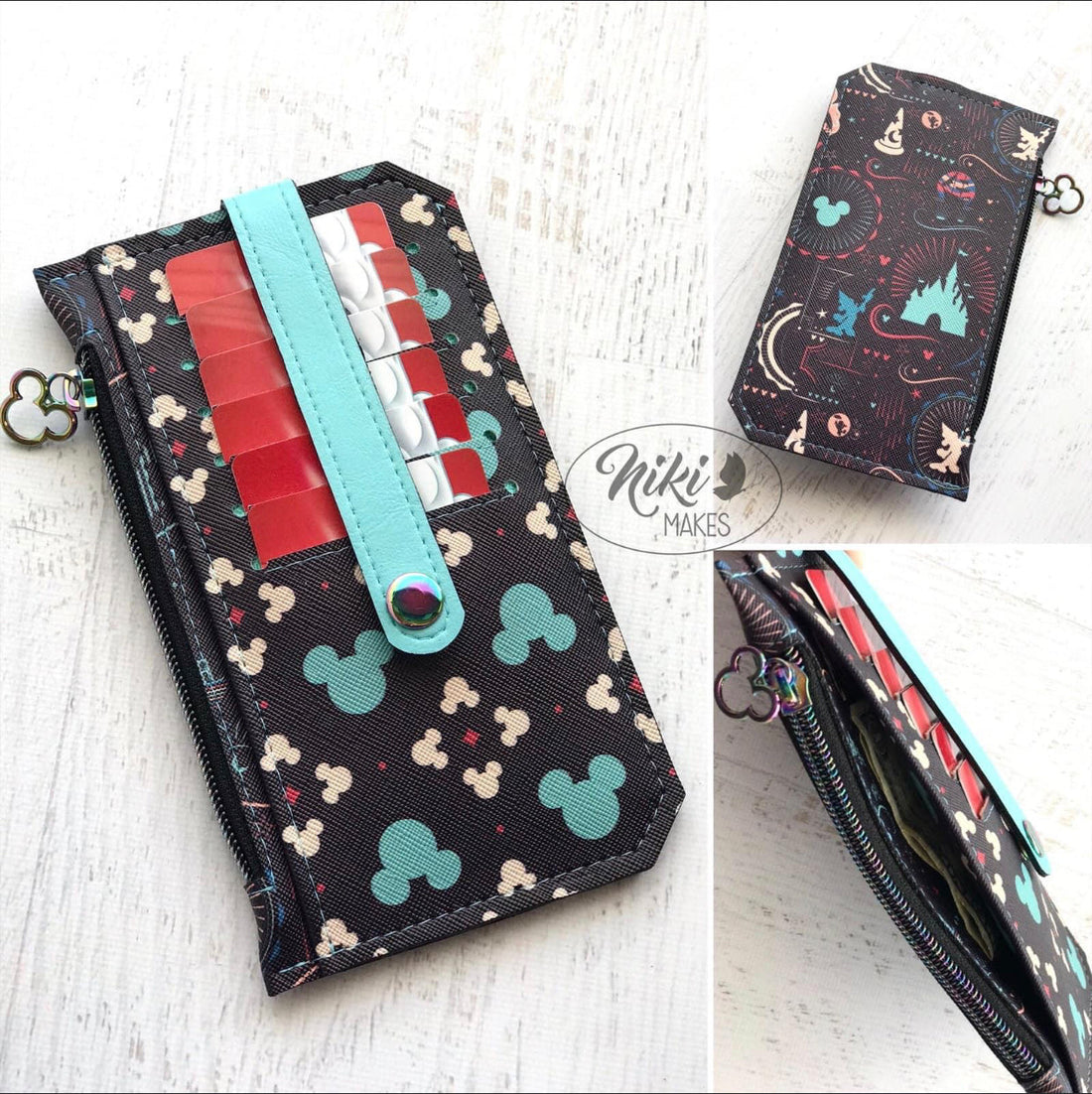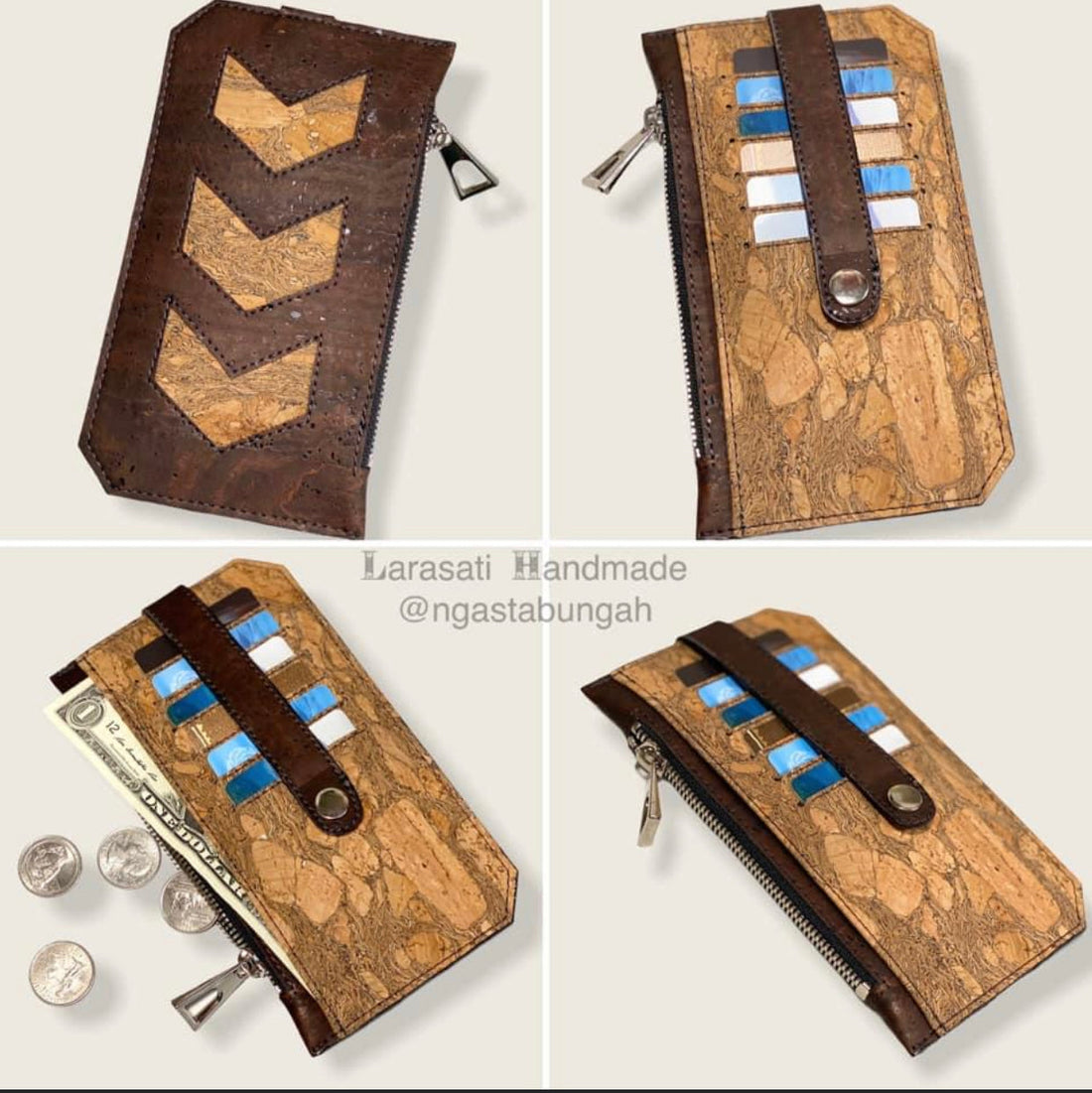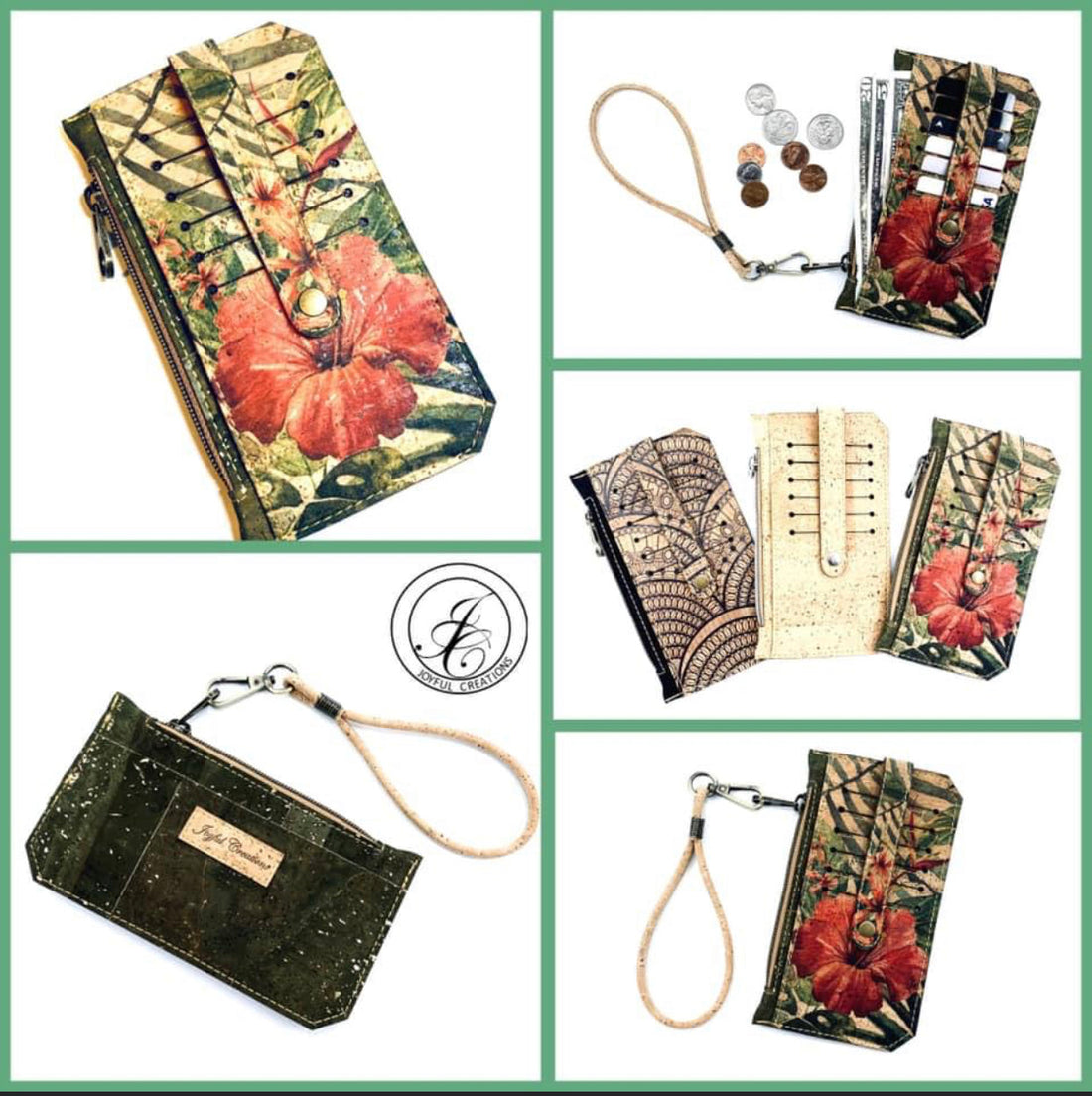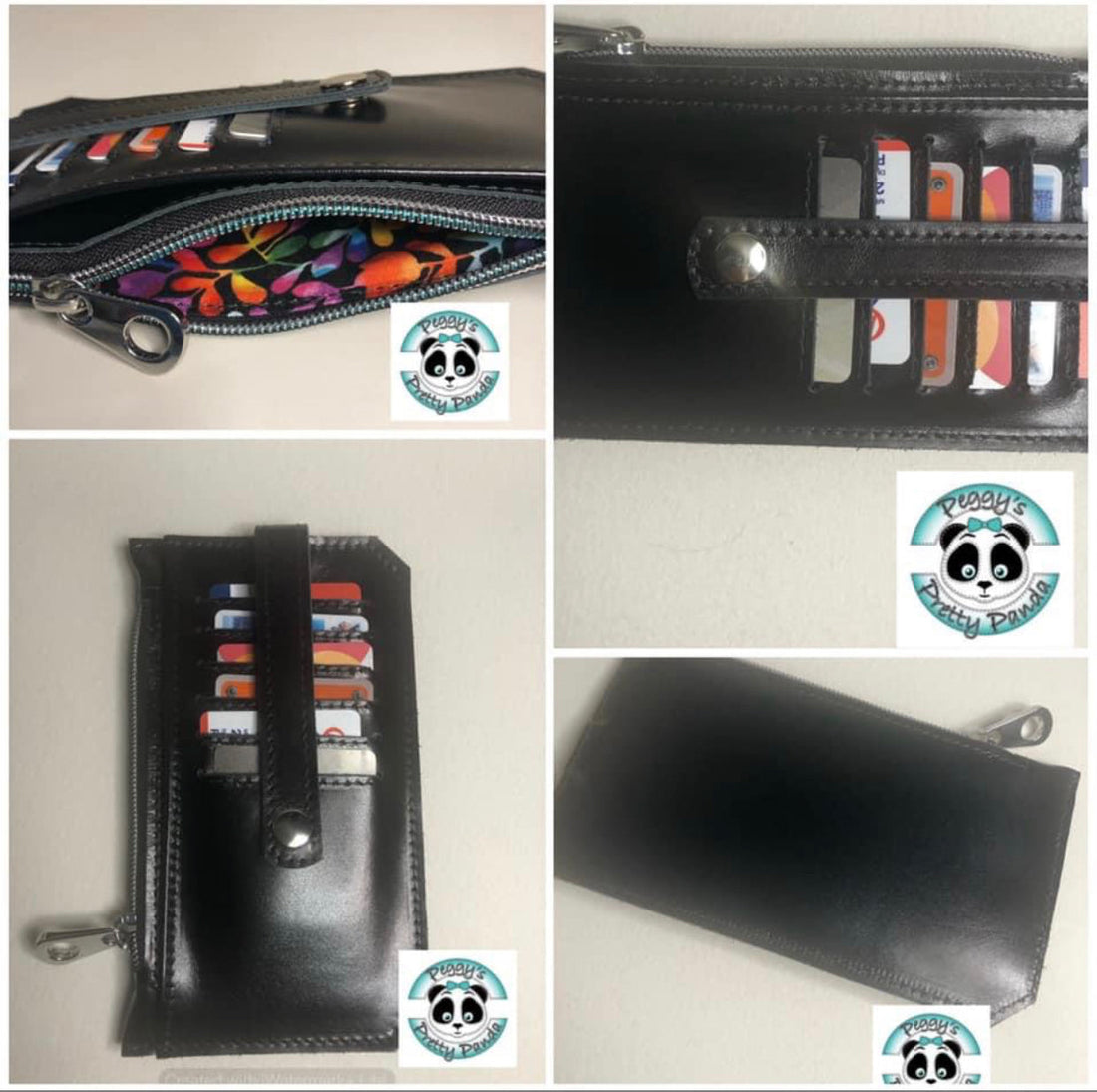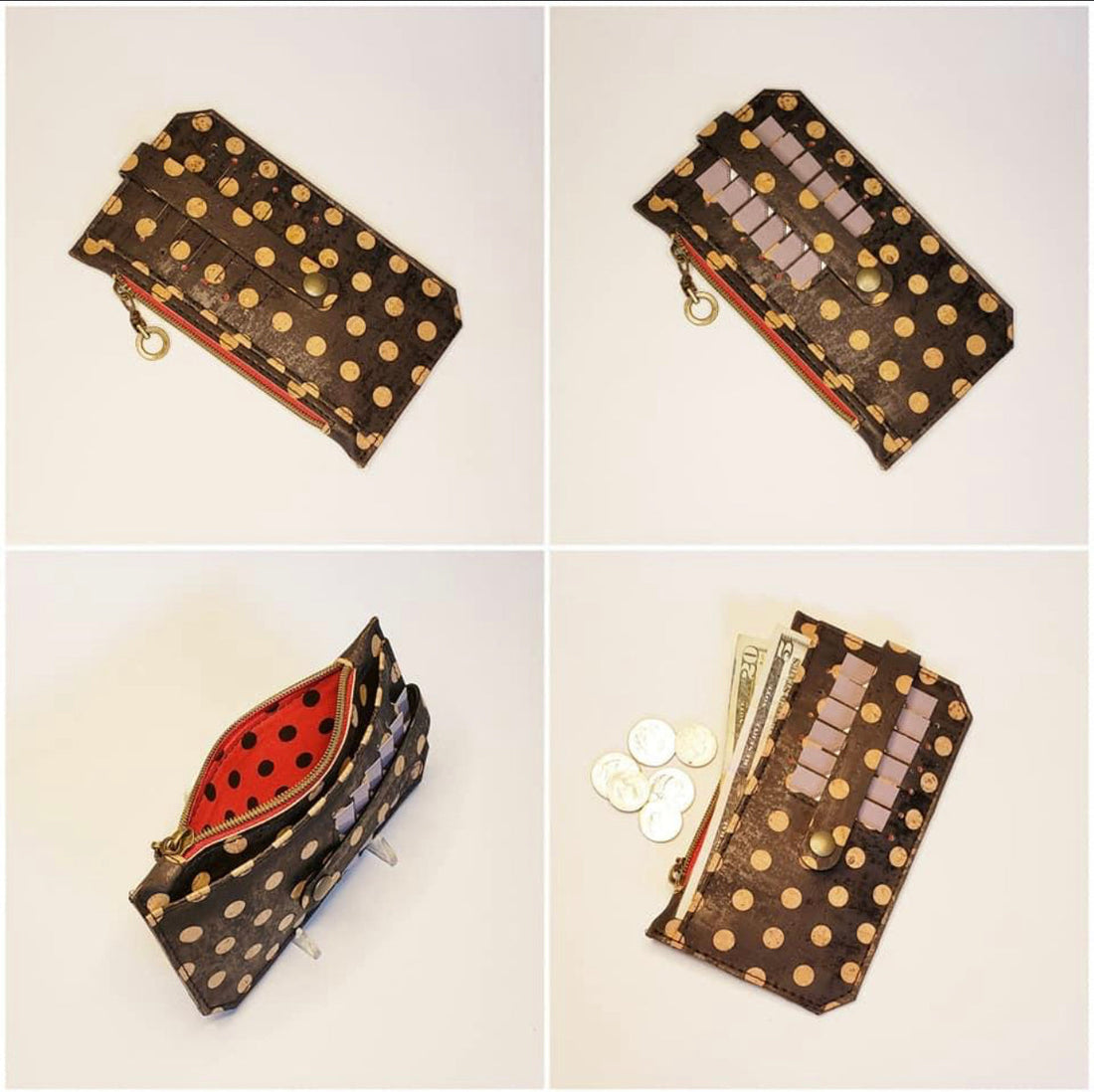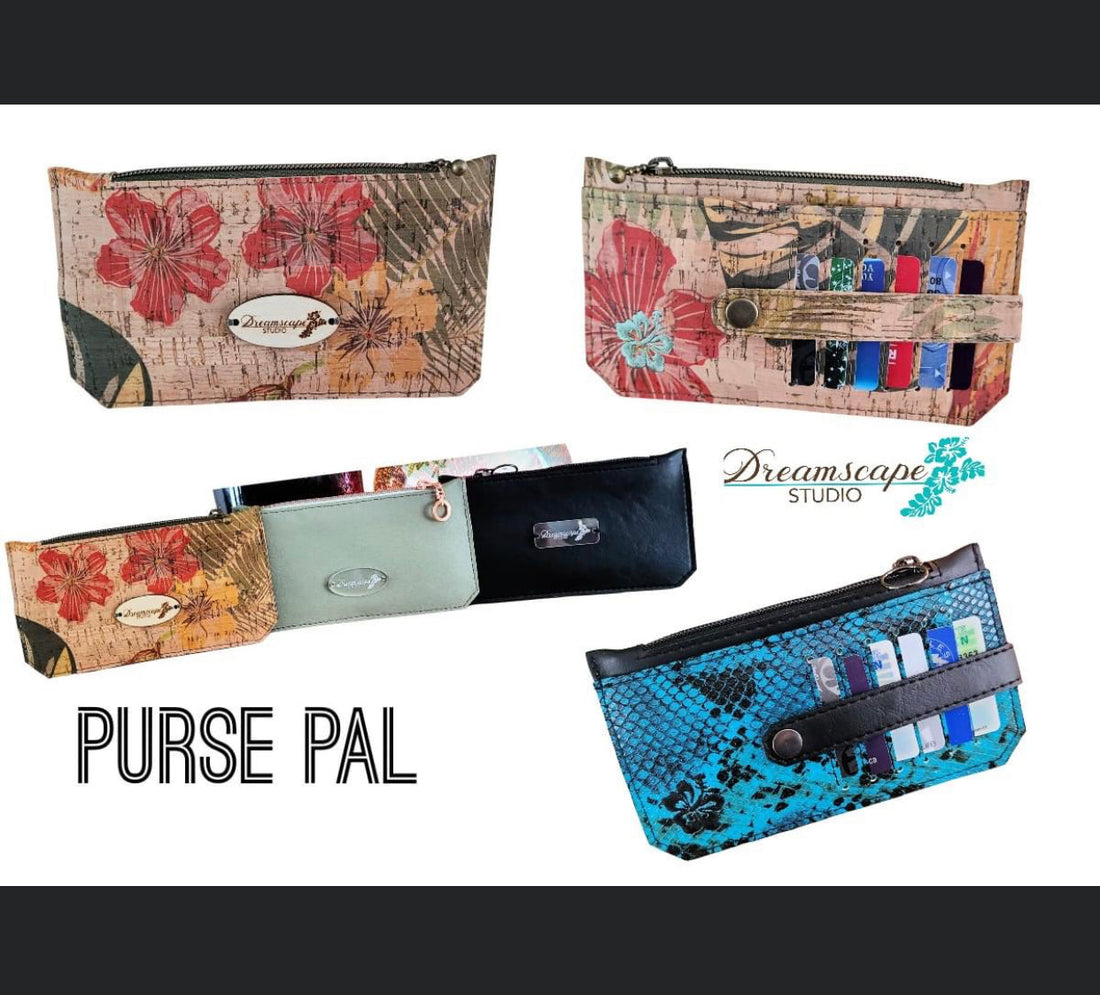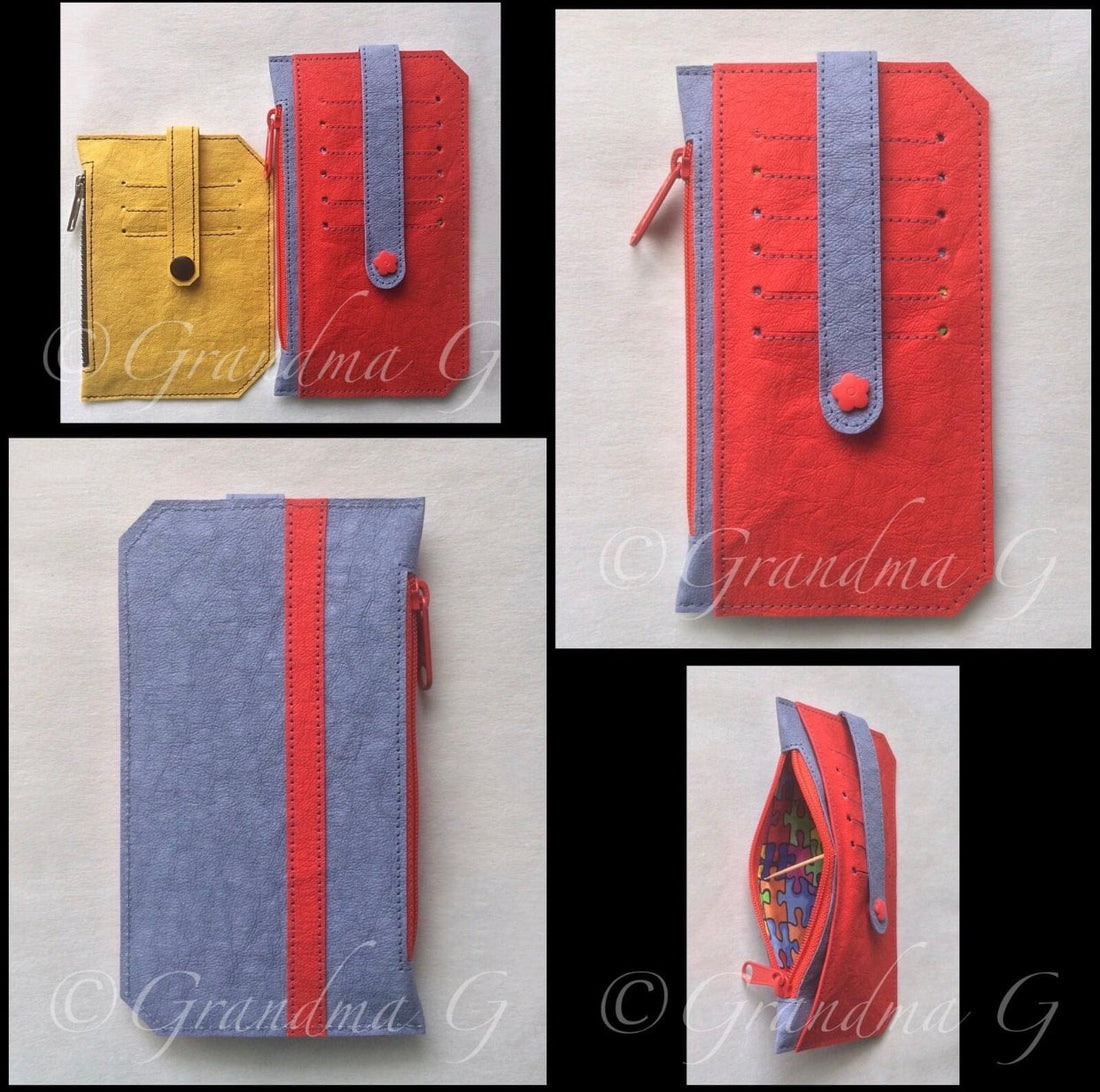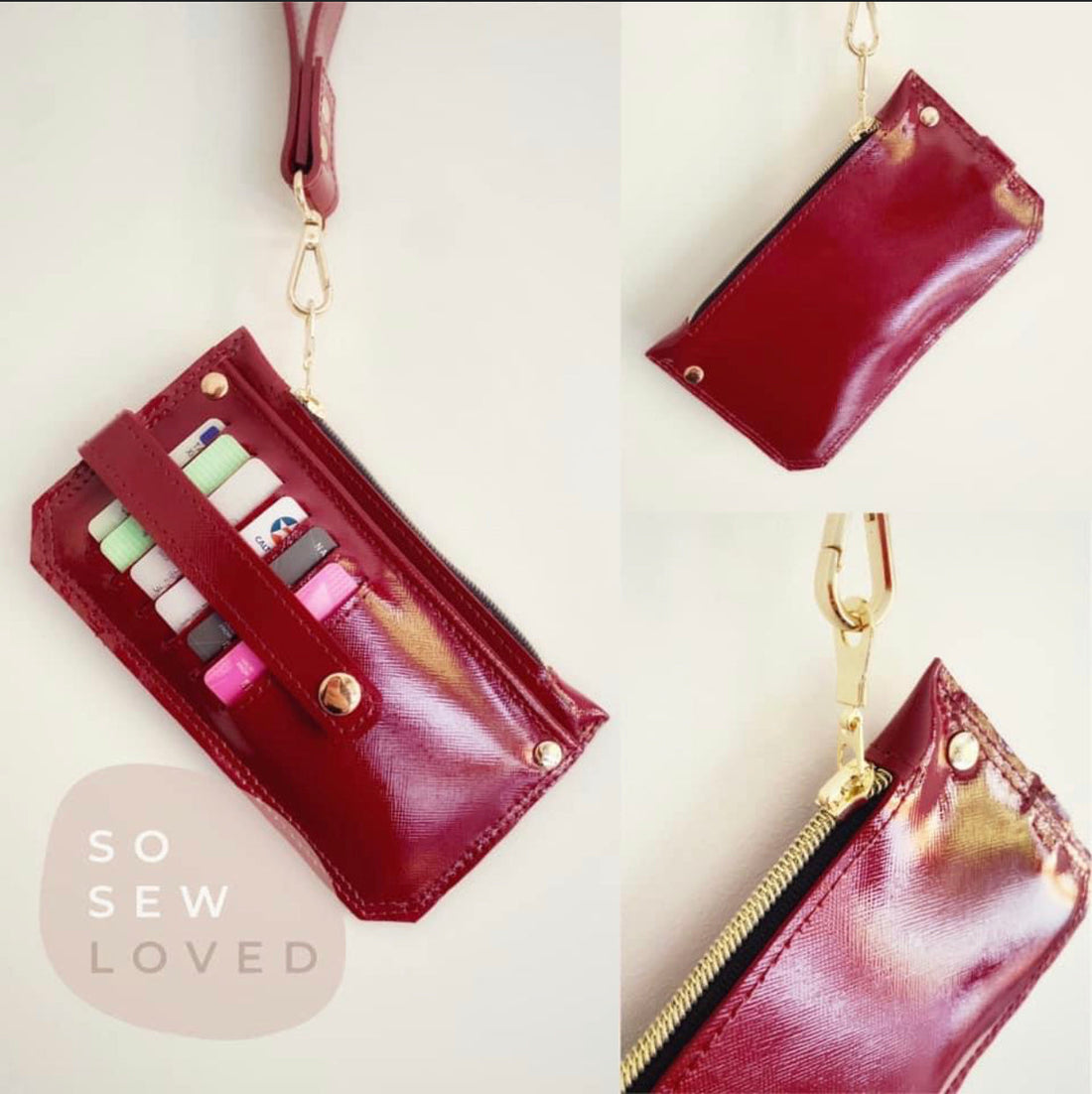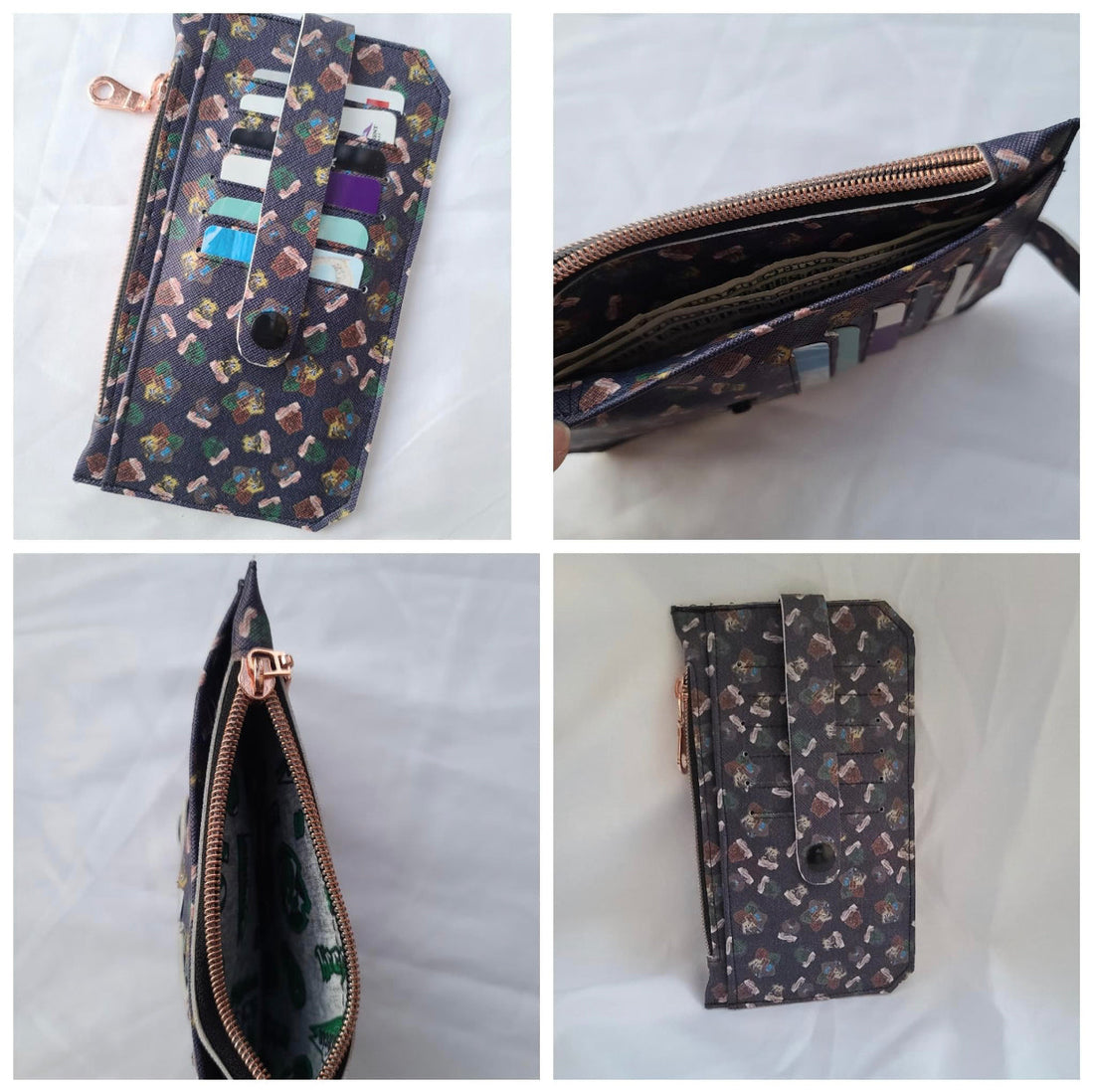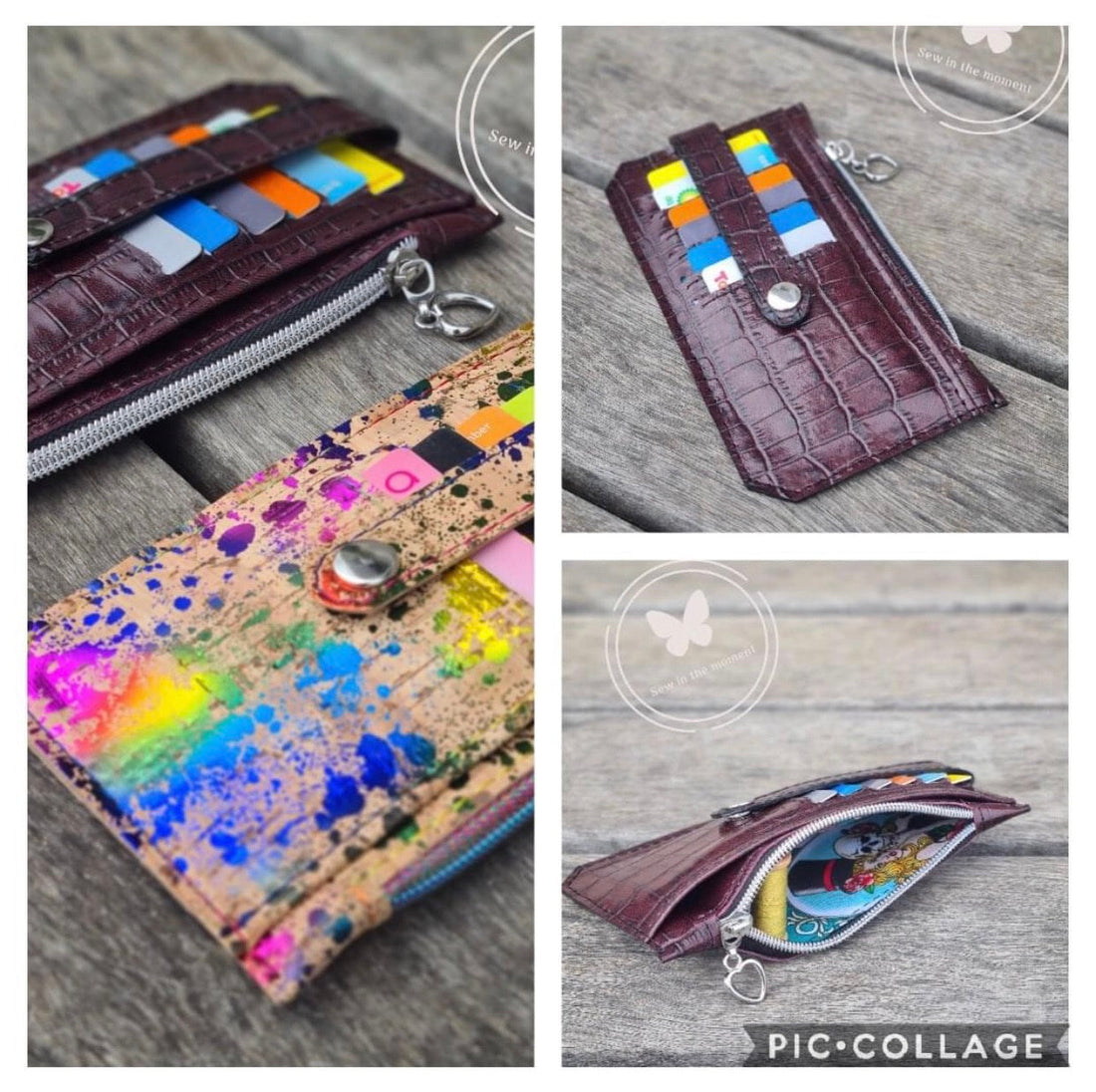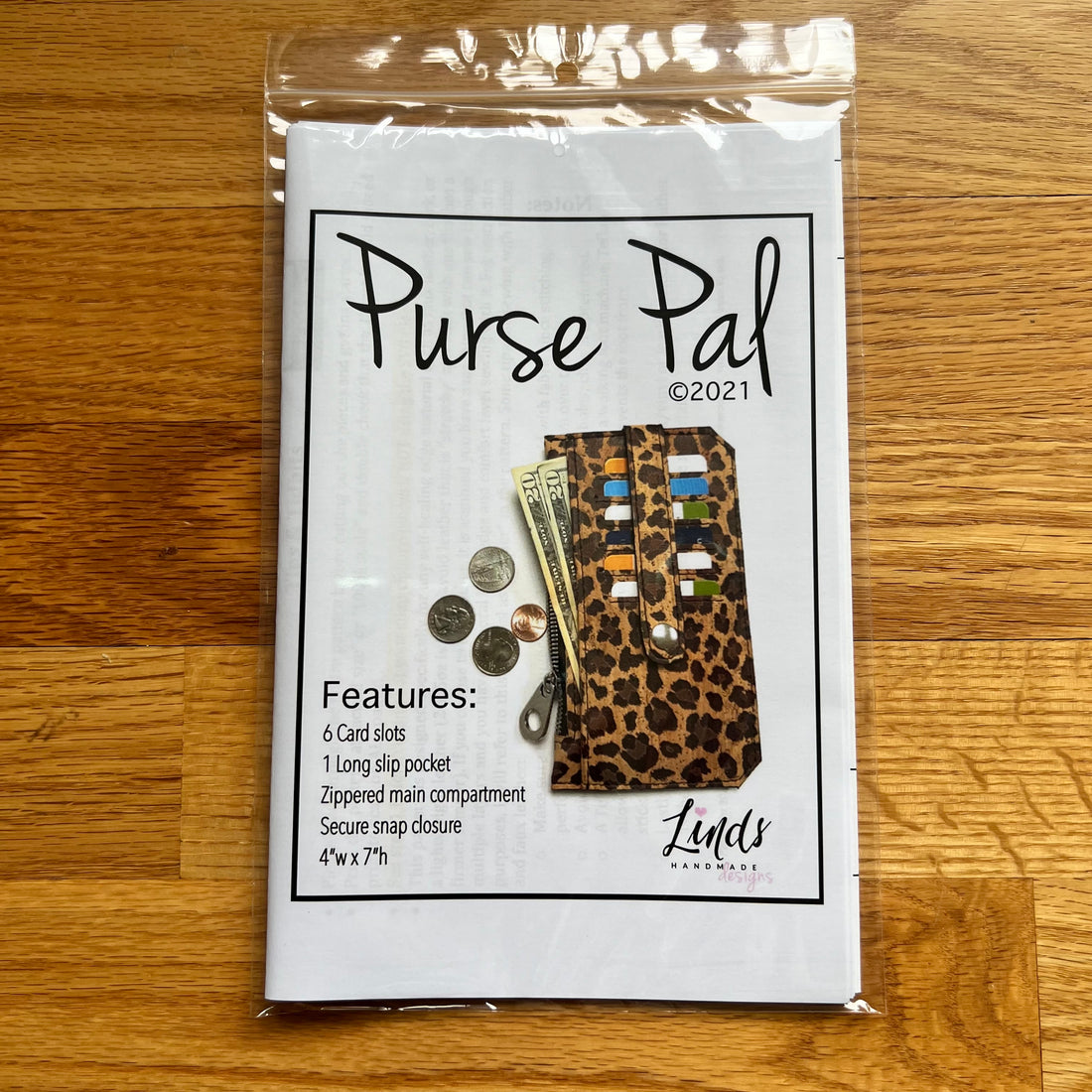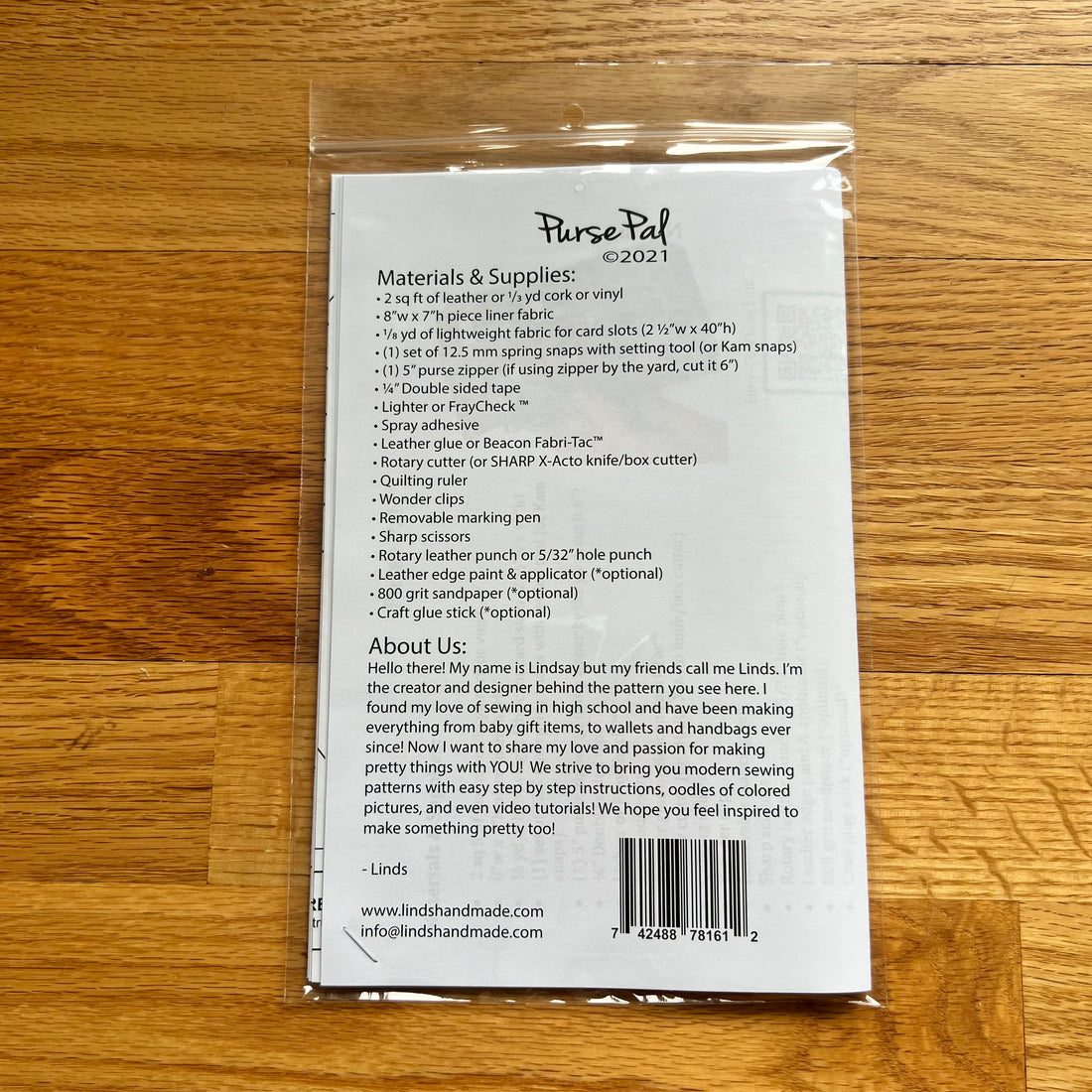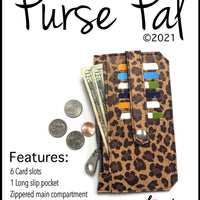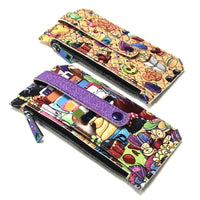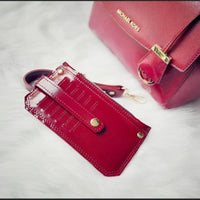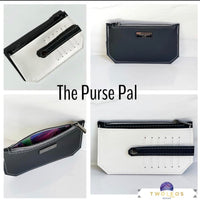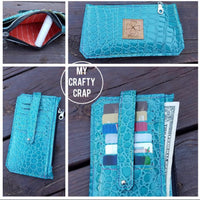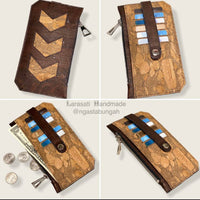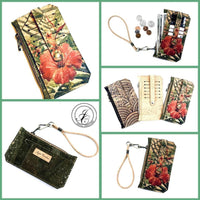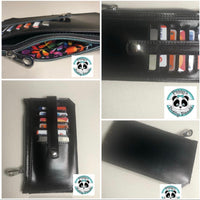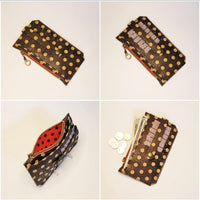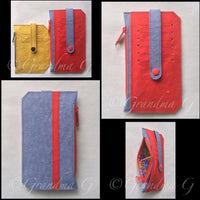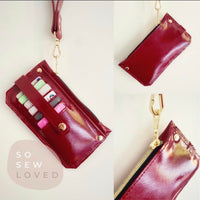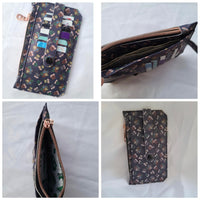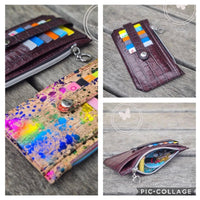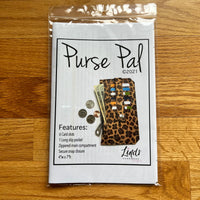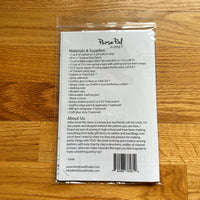 This listing is for a PRINTED PAPER pattern only! If you want to make your own Purse Pal, you're in the right place. You are NOT purchasing a completed wallet.  By purchasing this pattern Linds Handmade LLC grants the purchaser a non-exclusive, non-transferable, simple right of use license to use the sewing pattern for personal or limited commercial use.  The rights to reproduce, publish or distribute the sewing pattern in whole or in part, to allow third parties to use it, to edit it or to change it in any form is strictly prohibited. Commercial use is limited to individual brand sales and is prohibited for mass production or manufacturers.
With this purchase, you will be mailed a paper version of this pattern with full pattern pieces, detailed pictures, and step by step instructions. It will come in a resealable plastic bag with a vent hole and convenient hanging hole. This pattern is designed to be used with any self-healing material such as cork, leather, vinyl etc as the edges are left raw (with the option of using edge paint to finish off the edges.) Do NOT try making with cotton fabric! This is a beginner friendly pattern, but you should be comfortable with inserting zippers, and cutting & sewing accurately which will make all the difference in the overall end look since the edges are left raw. If you've never sewn with cork, vinyl or leather before, please read the "Tips & Tidbits" section carefully where we share our tips for sewing with these materials.
Specs: Finished wallet is approximately 4" wide by 7" tall, has 6 recessed card slots, (with a closure tab to keep them secure), a long slip pocket, and a lined zippered main compartment.
To get started, you will need the following supplies:
• 2 sq ft of leather or ⅓ yd cork or vinyl
• 8"w x 7"h piece liner fabric
• ⅛ yd of lightweight fabric for card slots (2 ½"w x 40"h)
• (1) set of 12.5 mm spring snaps with setting tool (or Kam snaps)
• (1) 5" purse zipper (if using zipper by the yard, cut it 6")
• ¼" Double sided tape
• Lighter or FrayCheck ™
• Spray adhesive
• Leather glue or Beacon Fabri-Tac™
• Rotary cutter (or SHARP X-Acto knife/box cutter)
• Quilting ruler
• Wonder clips
• Removable marking pen
• Sharp scissors
• Rotary leather punch or 5/32" hole punch
• Leather edge paint & applicator (*optional)
• 800 grit sandpaper (*optional)
• Craft glue stick (*optional)
Be sure to subscribe to our Youtube channel and join our Facebook group "Linds Handmade Designs" to show off your creations! 

Interested in carrying our paper patterns in your shop? Checkout our wholesale option! You can find our wholesale agreement here: https://lindshandmade.com/pages/partneragreement